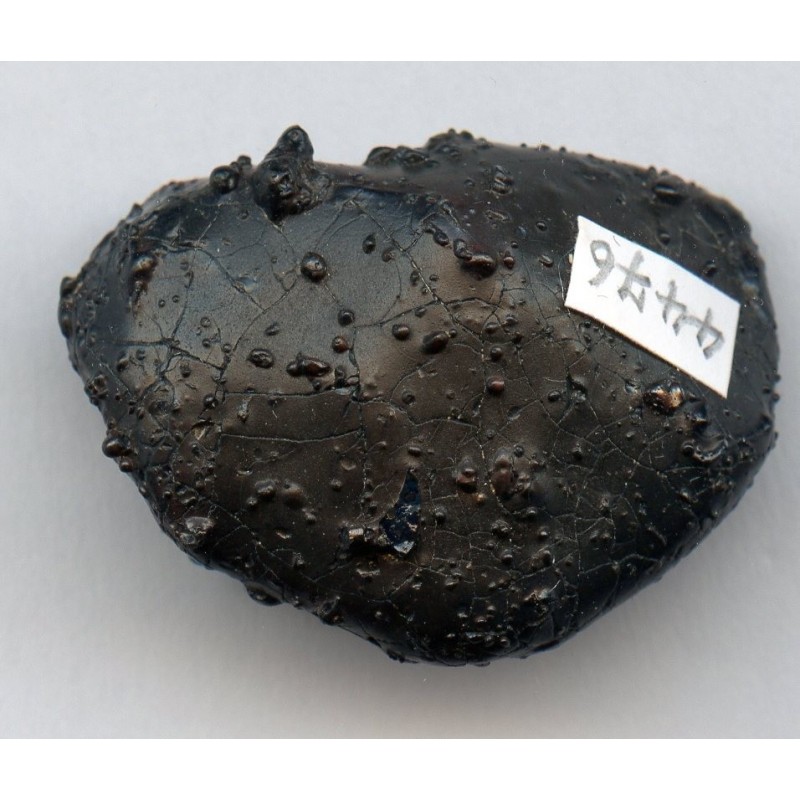  
Wabar Pearl
Wabar Pearl
Very large Wabar Pearl
Weight: 7.54g   Size: 27 x 20 x 13 mm
Wabar Pearl
The Wabar pearls (or Wabar button following the shape) is a black glass splattered from the impact surrounds the crater rims in place known the Wabar meteorite crater. These glass droplets, known as "Wabar pearls", are composed of 10% of microscopic particles of iron-nickel (from the giant iron meteorite) and more or less 90% of local sand.
The Wabar Meteorite Crater is located in the Rub' al Khali, at a site known as Wabar, in the Saudi Arabia (Ash Sharqiyah) part of this desert. The iron meteorite associated with the Wabar meteorite crater is classified IIIAB. In a place known as the "Empty Quarter" the impact site is in a small area with a very difficult access, so known to the local Bedouins since a very long time it was rediscovered in 1932 by H. Philby a British explorer.
According to the Holy book of Islam the city of Wabar (or Ubar) was destroyed by God. The tribesmen called this place "Al-Hadida" (Hadida in Arabic means a piece of Iron).