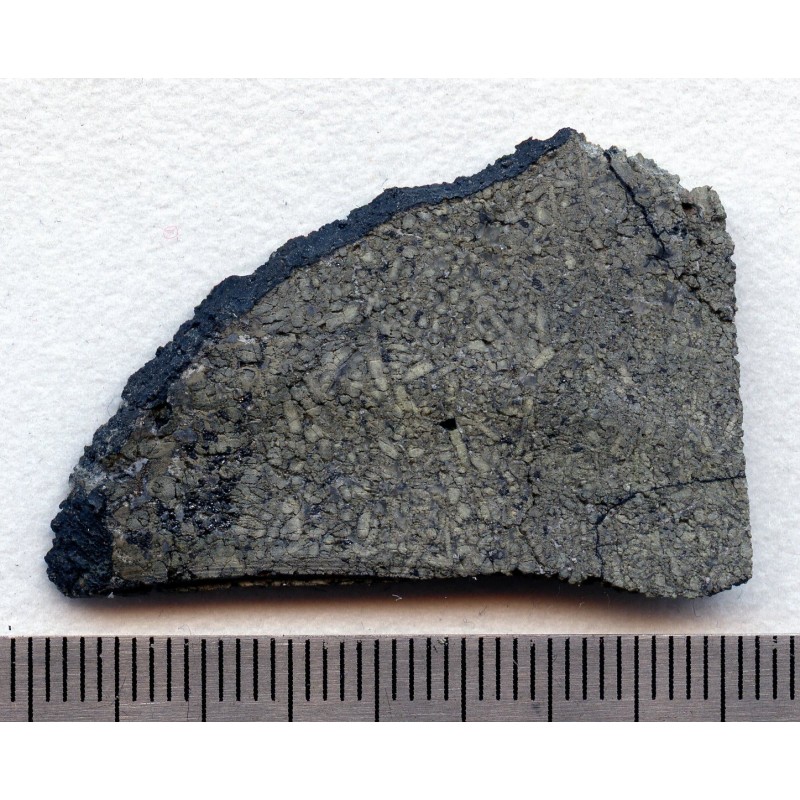  
Zagami Meteorite 6.70g
Zagami Meteorite
Martian Meteorite, Shergottite
Slice with crust showing two lithologies and chromites
Weight: 6.70g

Size: 40 x 25 mm
Zagami Meteorite
Location: Zagami, Katsina Province, Nigeria
Fell: October 3, 1962
Type: Shergottite (SNC)


On an October afternoon in 1962, this meteorite landed about 10 feet away from a farmer who was trying to chase crows from his corn field. The farmer heard a tremendous explosion and was buffeted by a pressure wave. After a puff of smoke and a thud, the meteorite buried itself in a hole about 2 feet deep. Weighing at about 18,000 grams (40 pounds), the Zagami meteorite is the largest single individual Mars meteorite ever found. More information on the Zagami Meteorite page of the web site of Ron Baalke (Jet Propulsion Lab).